This Web Site Is Brought To You By
AND

ARTIFACTS
If you have any Fillmore East memorabilia such as ticket stubs, programs, photos, why not share it with the world? Send your info to: webmaster@fillmore-east.com.
A newspaper clipping where Bill Graham talks about closing the Fillmore.
Courtesy: Richie T.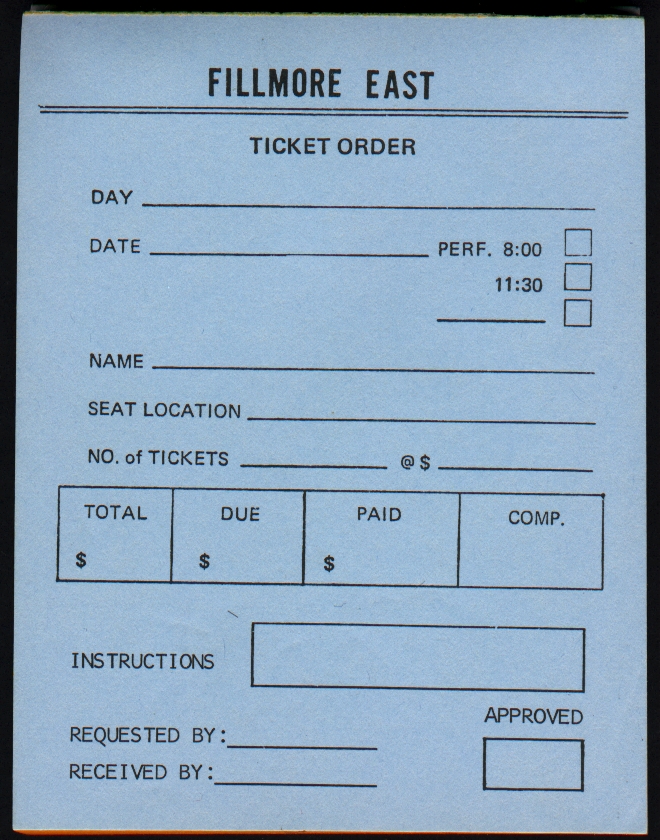 A Fillmore East ticket pad.
Courtesy: Jack Weston
Original Fillmore East ephemera for sale - email jweston@mn.rr.com
Rolling Stone magazine , October 26, 1972.
Courtesy: Eric Mirell